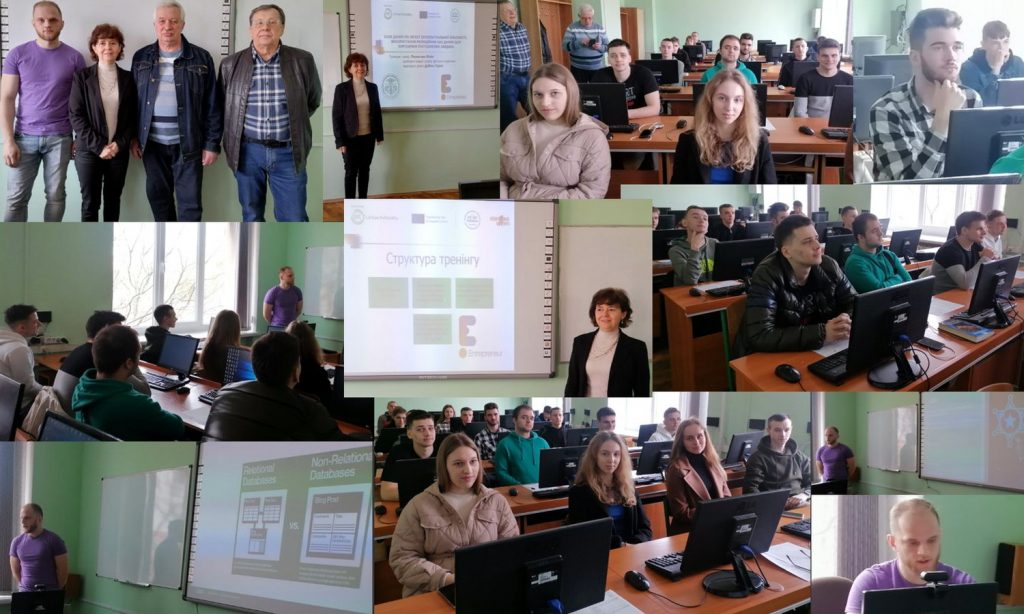 March 23-27, 2023 as part of the implementation of the project "Entrepreneur - Entrepreneurial Preparation for Notable and Engaging Universities" financed by the European Institute of Innovation and Technology the workshop "Databases as an element of entrepreneurial activity" was held for students specialized in Computer Sciences.
The trainers were:
Yulia Polyakova, professor of the Department of International Economic Relations (Lviv University of Trade and Economics)
Taras Dubil, Senior Java Developer of "EPAM Ukraine" company.
During the event students had the opportunity to familiarize themselves with the features of databases as an object of intellectual property, the system of intellectual property protection in Ukraine, aspects of the use of relational databases when solving tasks in the entrepreneurial activity, and to complete an individual task.
The workshop participants received certificates.