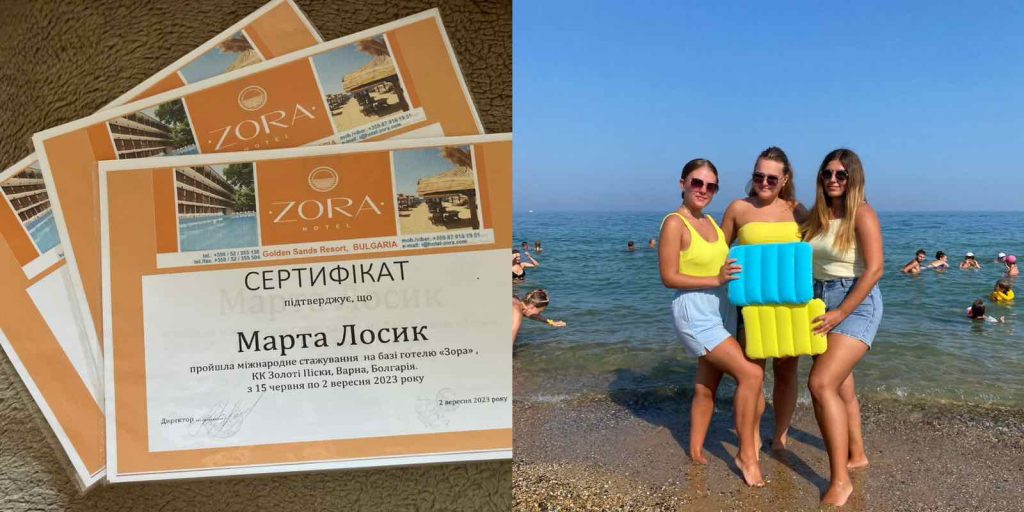 In the period from June 15 to September 2, 2023 university students of the Tourism specialty Marta Losyk, Tetiana Shushka, and Yaryna Bilska completed the international internship at Hotel Zora in Varna, Bulgaria.
The internship program provided work in the guest relation (a field of cooperation with visitors), service & bar (service in restaurants, bars), reception departments, where students gained work experience, learned service standards, and practiced professional ethics.
Also the students studied the culture and traditions of Bulgaria, new aspects of hotel management, which testifies to the readiness of the awardees for self-improvement and constant desire for knowledge.