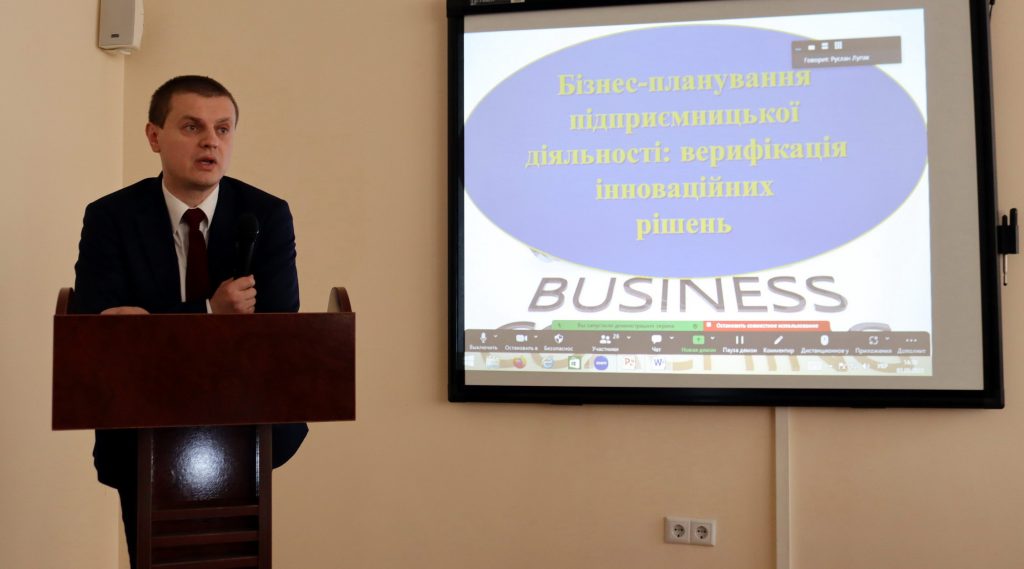 On May 3, 2023 within the framework of the project "Entrepreneurial Preparation for Notable and Engaging Universities" professor Ruslan Lupak conducted a business training "Business Planning of Entrepreneurial Activity: Verification of Innovative Solutions" for students specialized in Social and Behavioral Sciences, Management and Administration, Journalism.
The business training allowed the participants to systematically develop the theoretical, methodological and applied aspects of business planning for the progressive formation and development of entrepreneurial activity in Ukraine.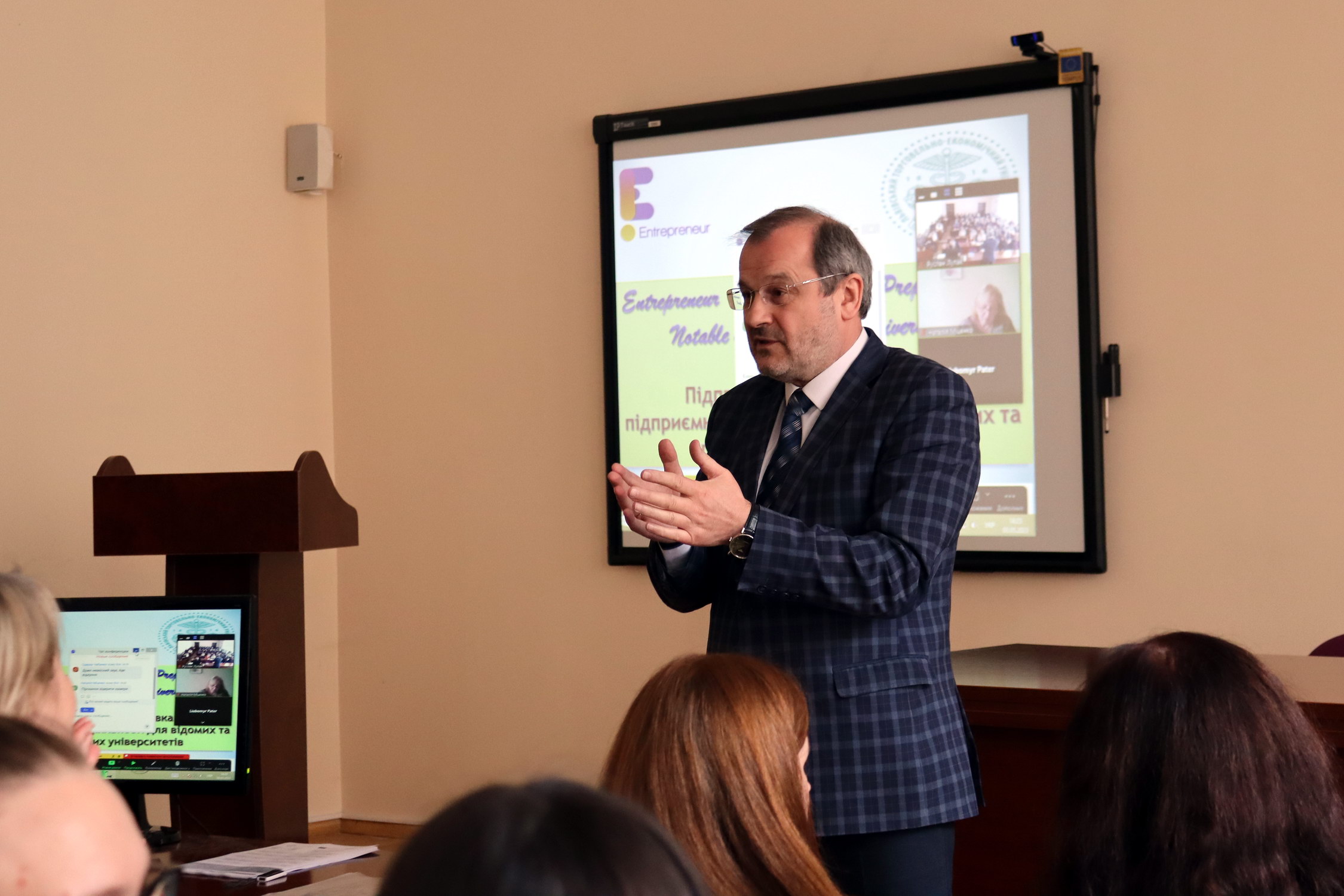 Attention was focused on the procedural aspects of the deductive sequence of the preparatory, initial and main stages of developing and presenting a business plan as a document that can be used to obtain the necessary funds to start a business. Accordingly, the ways of informational, analytical, and methodological support of business planning processes in accordance with the requirements of state institutions for the provision of such grants were presented.
Participation in the business training made it possible to realize the composition of means and tools for managing the implementation of grant business projects and procedures for developing and implementing programs to increase innovation activity and business competitiveness in the current conditions of socio-economic functioning of Ukraine.