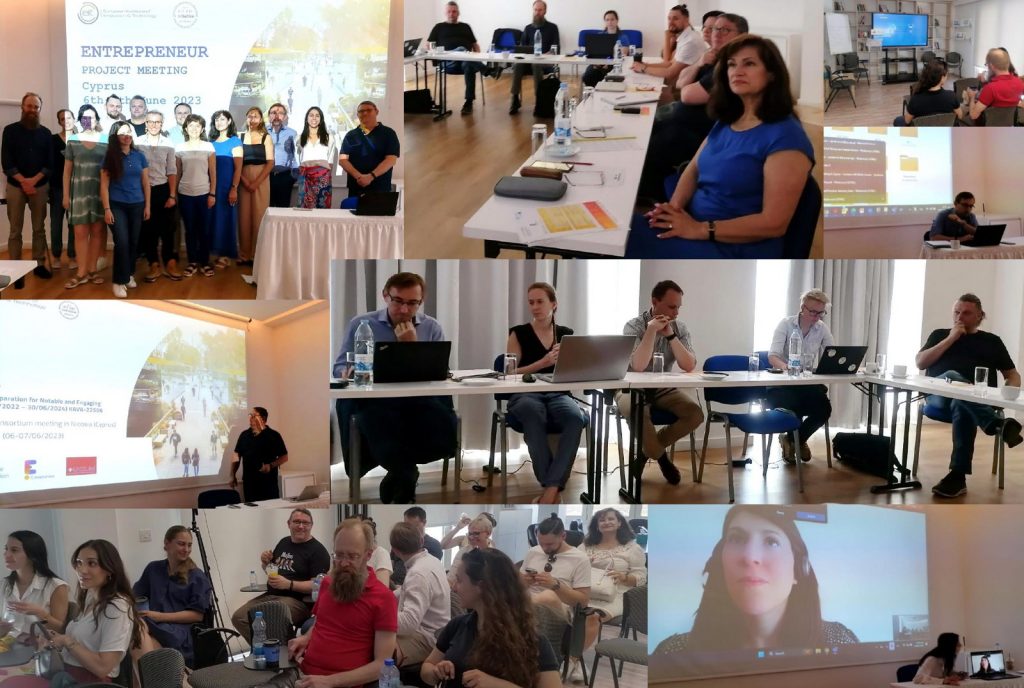 On June 7-8, 2023 the Director of the Center of International Education and Cooperation Tetyana Shtanko and the Dean of the Faculty of International Economic Relations and Information Technologies, Professor Yulia Polyakova took part in a working meeting on the implementation of the project "Entrepreneur - Entrepreneurial Preparation for Notable and Engaging Universities" funded by the European Institute of Innovation and Technology.
The organizer of the meeting is the GrantXpert consulting company (Republic of Cyprus) which has many years of experience in submitting proposals and implementing innovative projects.
The meeting is devoted to the discussion of issues related to the mastering of entrepreneurship skills by students, especially innovative ones, and the exchange of experience.
During the meeting the participants had the opportunity to familiarize themselves with the activities of the "IDEA" innovation center of the Republic of Cyprus and to reach agreements on the conclusion of bilateral agreements on cooperation between universities participating in the project.