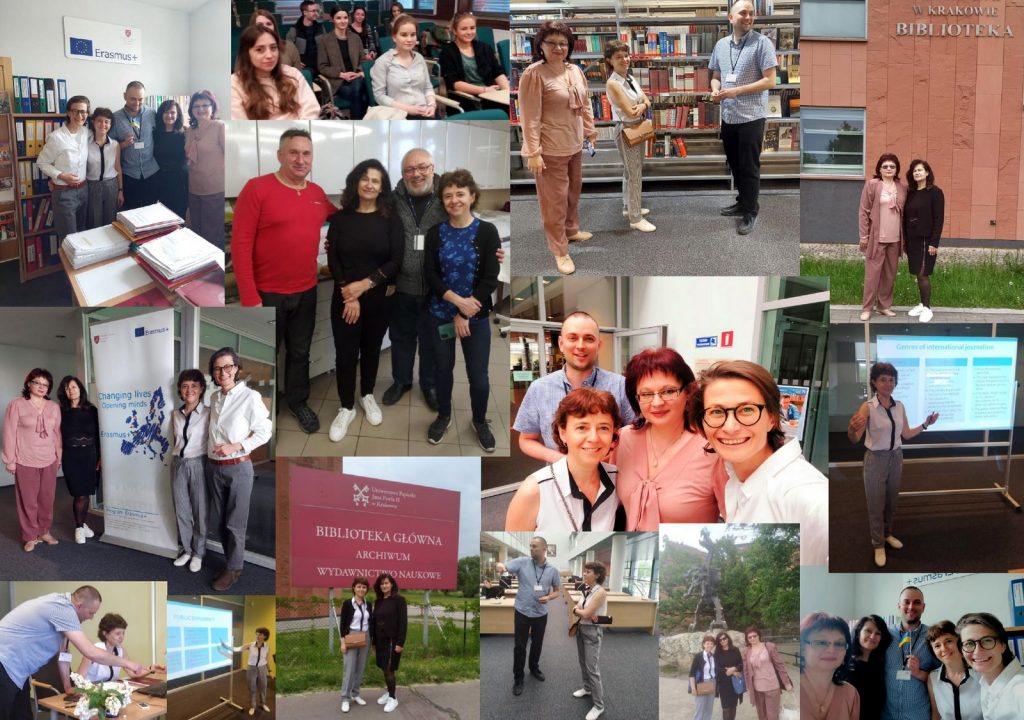 On May 23-27, 2022, a delegation of the University consisting of the Head of the Center of International Education and Cooperation Tetyana Shtanko, Dean of the Faculty of International Economic Relations and Information Technologies, Professor Yulia Polyakova and a specialist of the Center for International Education and Cooperation Tetyana Glushchenko visited Jan Paul II University in Krakow within the framework of the Erasmus+ Academic Mobility Project.
The visit included scientific and administrative internships, acquaintance with the material and technical base of the higher education institution, reaching agreements on areas of further cooperation.
During the visit, Professor Yulia Polyakova gave a series of lectures for students studying at Ivan Pavlo University under the Erasmus + program, on the development and use of traditional and innovative communication tools in international journalism.
Thanks to many years of cooperation with the director of the Restoration Workshop of the Royal Castle in Wawel Jerzy Holtz, the staff had the opportunity to get acquainted with the process of restoration of ancient tapestries, as well as visit new museum exhibits.
Significant organizational support for the visit was provided by the staff of the Center for Research and International Affairs, institutional coordinators of the Erasmus + Program of the John Paul II University in Krakow, Tomasz Kniaz and Urszula Kubicek.