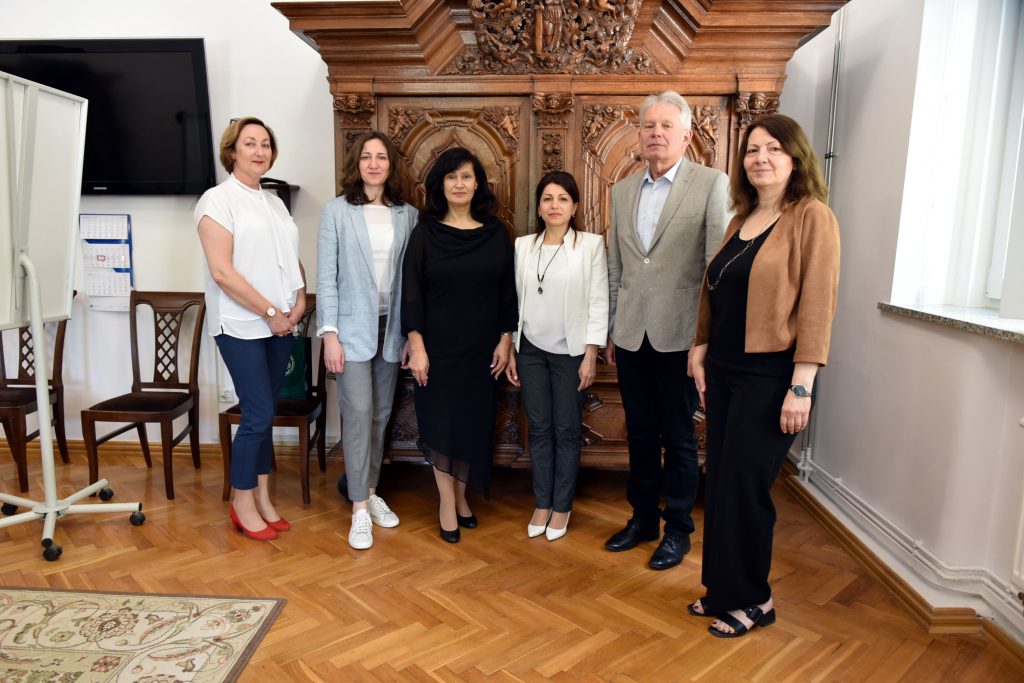 On May 10-13, 2022, a University delegation consisting of the Director of the Center of International Education and Cooperation Tetyana Shtanko, Professor of Economics Valentyna Kutsyk and Associate Professor of the same department Olena Perepiolkina visited Wroclaw University of Economics and Business as part of the Erasmus+ academic mobility project.
According to the program of the stay, the participants underwent various trainings and workshops. In addition, a meeting was held with the rector of the host university, prof. Andrzej Kaleta, Vice-Rector for Accreditation and International Relations, Prof. Boguslava Drelic Skulska and Erasmus+ University Coordinator Ivona Przelenska. During the meeting they discussed the current situation in Ukraine, the problems caused by the war with the aggressor, the principles and methods of conducting classes with students during the war, as well as plans to intensify scientific and research activities in the postwar period.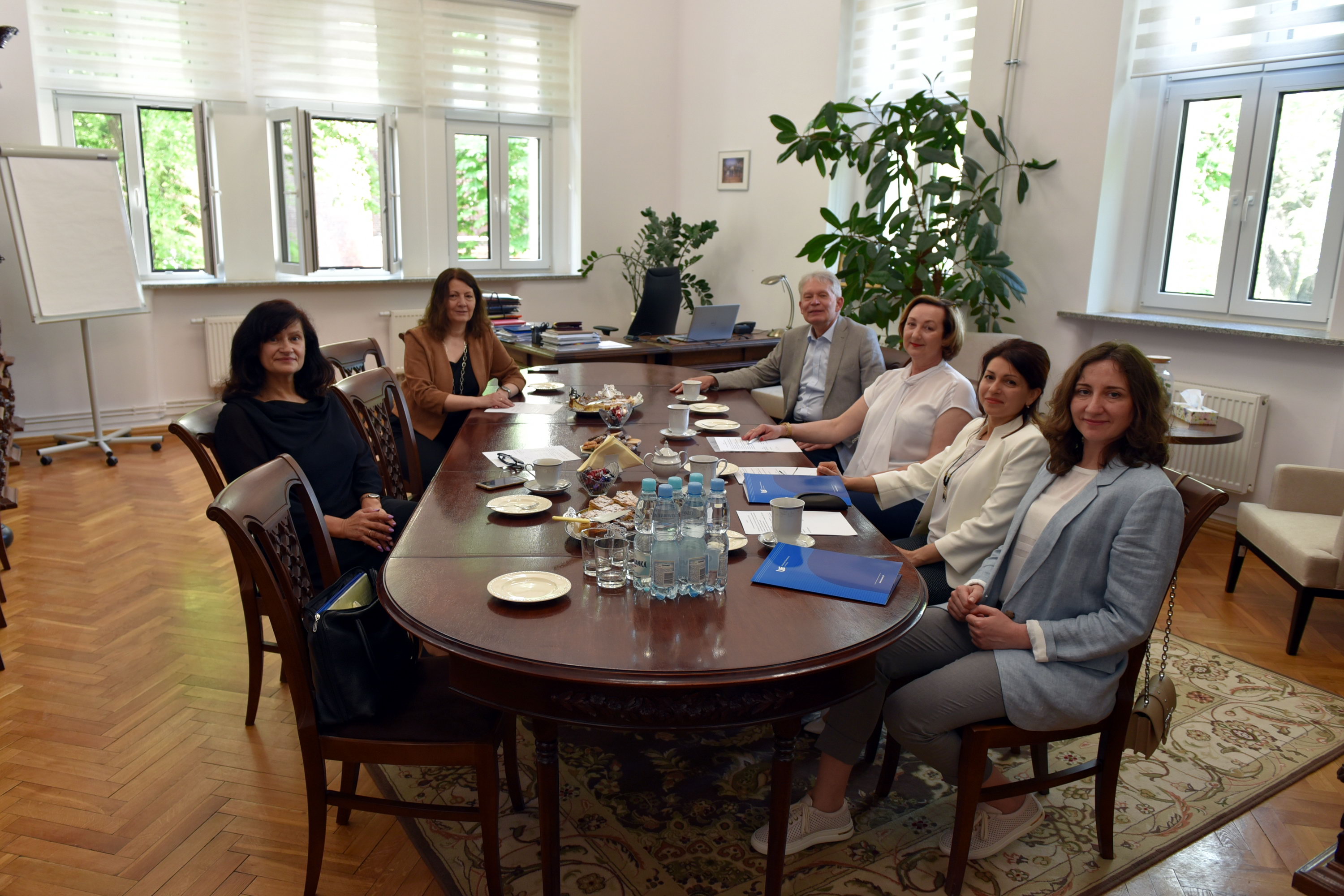 According to the results of the internship, the participants received Certificates.