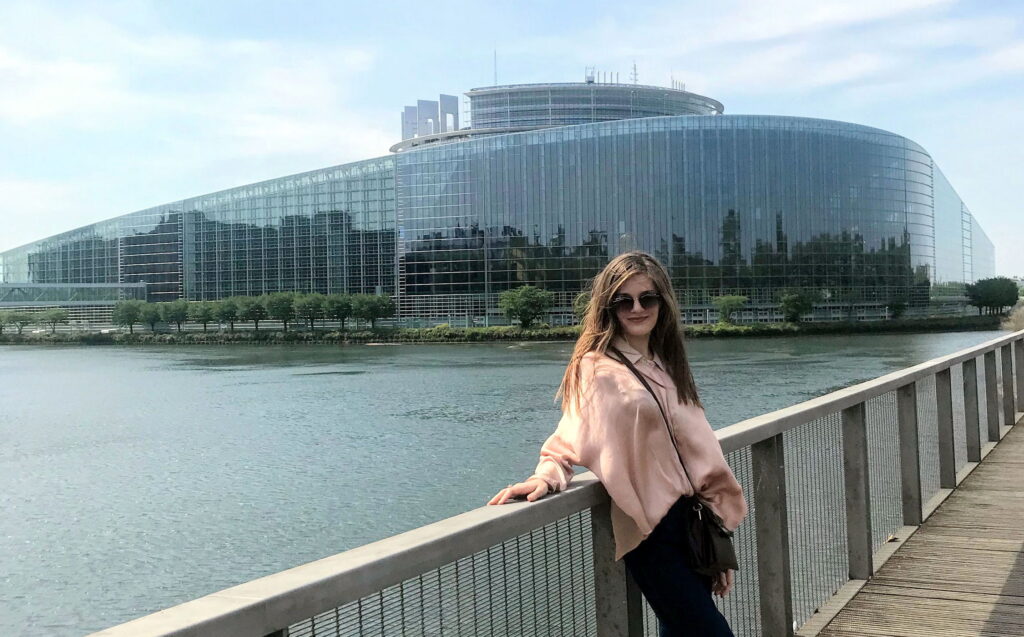 Thanks to the signed agreement on cooperation in academic and scientific work between Lviv University of Trade and Economics and the University of Strasbourg (France), our student Valeria Honcharuk is also a student of the above-mentioned educational institution.
The student shares her own impressions with us.
First of all, it should be noted that a necessary condition for studying in France is proficiency in French at the level of B1, and even more optimal – B2, since there are no privileges for international students.
The specialty I am studying in France is called "Management and entrepreneurship in the European Space". This is a Bachelor's professional program, under the terms of which theoretical classes are held only two days a week, lasting 8 hours, and the rest of the time is reserved for internships at the enterprise.

The educational process is interesting and diverse, as it involves students' cooperation in drawing up business projects and solving practical cases.

I would like to emphasize that the French educational system is somewhat different from the Ukrainian one. Despite the distance teaching of theoretical material, all exams are held within the educational institution. It is also necessary to emphasize the goodwill and understanding of teachers towards students in the learning environment during quarantine. Thanks to the programs developed by the French government, students have the opportunity to fully study and provide material support.

The city of Strasbourg is comfortable and cozy for students life with a well-established infrastructure, as well as a large number of parks and canals. The key European institutions in Strasbourg are the European Parliament, the Council of Europe and the European Court of human rights.